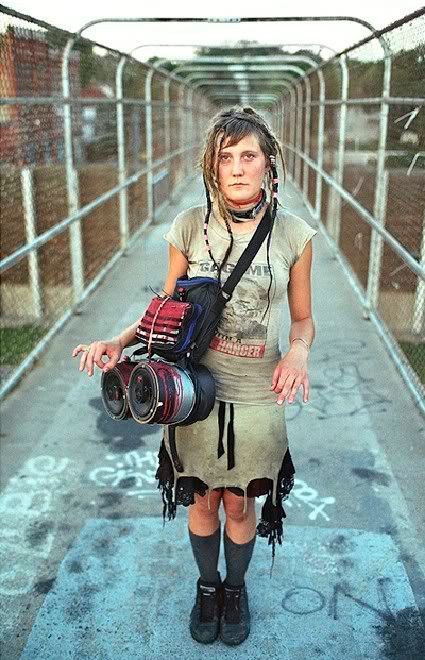 and stop me.. couse I could keep going on forever... his work is amazing and so eyecatching!
Mike Brodie, AKA, "The Polaroid Kidd", is a self-trained American photographer legend in the makin.
Born in 1985 in Pensacola, Florida, Mike left home at the age of 18 to ride the rails across the Grand Ol' US of A. Fate stepped in when a friend gave Mike a Polaroid SX-70 and soon enough, Mike was stealing time-zero drug store film to document his exploits and feed his new found art addiction. Now shooting 35mm with a Nikon F-3, Mike has garnered serious art world attention with his glorious photography documenting the modern day Mark Twain characters that make up his rag tag ensemble of train-hopping pals.
photos
text